VOICE U.S. — Palm Springs | VOICE China — Shanghai
VOICE U.S. — Palm Springs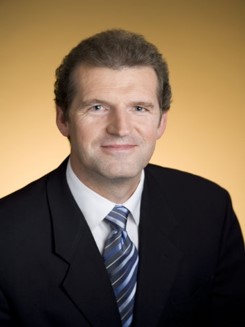 Hans-Juergen Wagner
Senior VP, SoC Product Group
Advantest Corporation
May 16 at 9:05 am
Advantest Senior Vice President Hans-Juergen Wagner will talk about "Future Trends for and Contributions of Test in the SoC Market" as the VOICE 2017 Day 1 keynote speaker. He will detail the drivers, challenges and emerging trends of SoC device designs and the impact they have on test.
Chris Tarbell
One of the All-Time Most Successful Cyber Security Law Enforcement Officials
Former FBI Security Special Agent
Director, Berkeley Research Group, LLC
May 17 at 9:15 am
The VOICE U.S. day 2 keynote speaker will be Chris Tarbell, one of the most successful cyber security law enforcement officials of all time. He is the man responsible for infiltrating the hacker group Anonymous and taking down the notorious dark web drug trafficking site Silk Road, called "the most sophisticated and extensive criminal marketplace on the Internet." Technology author Nick Bilton is currently working on a book based on the Silk Road case, the movie rights to which 20th Century Fox purchased.
Tarbell's work led to the arrest of two of the most infamous figures in cyberspace: Sabu, who was at one point the most influential hacker in the world, and Dread Pirate Roberts, who was later convicted for his involvement with Silk Road and seized more than $150 million in Bitcoins.
Most of Tarbell's stories contain sensitive information that you can only hear in person so this keynote presentation is one you won't want to miss!
VOICE China — Shanghai
Peter Chen, Ph.D.
Senior Director, China Business Development
TSMC China Company Limited
May 26 at 10:25 am
The VOICE China keynote speaker will be Dr. Peter Chen, senior director, China Business Development, TSMC China Company Limited. Dr. Chen received his Ph.D. in electrical engineering from the University of Cincinnati in the United States. Prior to joining TSMC in 2004, he worked with Motorola Semiconductor as an engineering manager and distinguished member of the technical staff. He has had numerous technical publications and U.S. Patents.
In his keynote speech, Dr. Chen will share his insights into the global semiconductor industry landscape, technology trends, and especially the ecosystem and market in China. His topics may include:
Market trends: innovations and products on the horizon
Semiconductor technologies driven by new applications
Opportunities and challenges for China IC design houses